Erik's Latest Book:
NOW AVAILABLE AT BOOKSTORES EVERYWHERE, AND FOR E-BOOK DOWNLOADS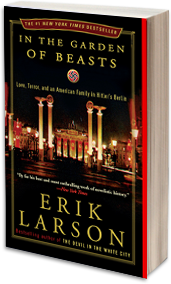 Order Now:

Books, e-Books, Autographed Books
Love, Terror and an American Family in Hitler's Berlin
The saga of an American father and daughter who in July 1933 suddenly found themselves, and the rest of their family, transported to the heart of Hitler's Berlin. The father was William E. Dodd, a mild-mannered history professor from Chicago who, much to his surprise and everyone else's, was chosen by Roosevelt to be America's first ambassador to Nazi Germany; Dodd's daughter, Martha, was 24 years old and came along for the adventure, and to escape a dead marriage. At first this new world seemed full of energy and goodwill, nothing like what newspapers back home had portrayed. But slowly a pall of intrigue and terror fell over the family--until the cataclysmic weekend that changed them all forever.
Other Books by Erik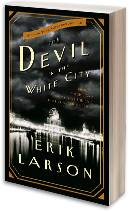 Buy Now